Britannia Park, Crystal Beach, Crystal Bay, Ottawa
Britannia-Crystal Beach-Crystal Bay is a small community nestled beside the Ottawa River in the middle of the city. The community has a distinct small village feel and its residents know each other personally and are often seen chatting on the streets. Its riverside location has given the community a reputation for its river access, parklands, and excellent recreational opportunities. The Britannia area of the community began in the early 1820's around a grist mill, saw mill, and a house that was built by Captain John Lebreton. From then until after World War II the community remained primarily cottage country. After the war many veterans moved into the area because of the affordable housing. In the early 1900's the Ottawa Electric Railway completed a streetcar line to the new park on Britannia Bay and today the path that the streetcar took is part of a huge network of walking and biking paths. The entire community is almost entirely English speaking but over over ten percent of the population speaks French primarily.
Housing Statistics
Oldest house: Built in 1937.
Average house age: Most houses were built between 1960 and 1980.
Detached homes: 86% of homes are detached. 14% are semi-detached and row homes.
House prices - detached homes*: Recent sales vary from $350,000 to $2,100,000 with 31% of homes under $400,000 and 67% under $500,000.
House prices - semi-detached homes and row houses*: Recent sales vary from $325,000 to $610,000 with 50% under $400,000.

Recreational Opportunities
Britannia-Crystal Beach-Crystal Bay has lots of recreational opportunities and events for its residents to enjoy. The Britannia Yacht Club holds many events each year for both its members and the surrounding community. There are also baseball diamonds, basketball courts, a sports field, two outdoor rinks, play structures, and a sledding hill for the everyday use and enjoyment of the residents. Britannia-Crystal Beach-Crystal Bay is one of only a few communities that has beach access surrounded by the beautiful Britannia Park. The Crystal Beach area of the community also hosts a Strawberry Social, several pub nights, a Mayfair Night, and a Winter Carnival. There are many restaurants and bars in the neighbourhood for its residents to enjoy a family dinner or a night out with friends.
Future Developments
The main issue that the Community Association is focused on is bringing more affordable sporting programs to the community. Currently there is work underway on a waterfront infrastructure project that will provide flood protection for homes in the area and will allow for limited developments as well. There is also a re-visioning exercise underway that will lead to the revitalization of the Britannia Park area in the next several years.
Schools in Britannia-Crystal Beach-Crystal Bay:
St. Thomas Elementary School
Viewmount Christian Academy
Churches in Britannia-Crystal Beach-Crystal Bay:
Maranatha Christian Church
Where is Britannia-Crystal Beach-Crystal Bay?
Britannia-Crystal Beach-Crystal Bay is in Ottawa West.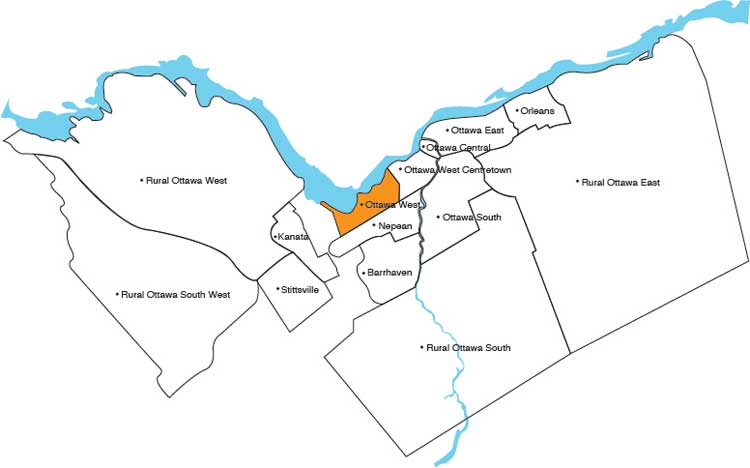 Here is a more detailed map of the area: