Rockliffe Park, Ottawa
The community of Rockcliffe Park is well known for its beautiful location with many parks and greenspaces. The community has long been thought of a little bit of country in the middle of the city.The neighbourhood is one of the most affluent neighbourhoods in Ottawa and is home to many ambassadors and their families. Over three quarters of the population speaks English as their primary language even with the large number of countries represented in the community.
Housing Statistics
Oldest house: Built in 1896.
Average house age: Most houses were built between 1920 and 1960.
Detached homes: 99% of homes are detached.
House prices*: Recent sales vary from $650,000 to $3,100,000.


Thomas Coltrin Keefer, who is the son in law of Thomas McKay and considered the founder of the community, created the plans for the subdivision with winding roads and large lots in 1864. The first houses were mostly summer cottages with only a couple of permanent residents and some people picked the neighbourhood because it was cheaper than the more fashionable Sandy Hill. It was a police village from 1908 to 1925 and became its own municipality in 1926. In 1998 the entire area was designated a Heritage Conservation District, making it the only entire municipality to be designated in Ontario. In 2001 the community was amalgamated into the City of Ottawa.
Recreational Opportunities
There are also many opportunities for residents of Rockcliffe Park to get active and have fun. There are baseball diamonds, sports fields, a tennis court, outdoor rinks, a basketball court, an outdoor wading pool, play structures, and a splash pad. The beautiful McKay Lake and Pond is part of the neighbourhood and public swimming is encouraged in the Pond.
What we love about this area
The neighbourhood is one of the most beautiful in Ottawa full of green spaces, parks, and even a beautiful lake.
Rockcliffe Park is the only community in Ontario that is entirely a Heritage Conservation District.
It is one of the most affluent neighbourhoods in Ottawa and is home to many ambassadors.
Schools in Rockcliffe Park:
Where is Rockcliffe Park?
Rockcliffe Park is in Ottawa East.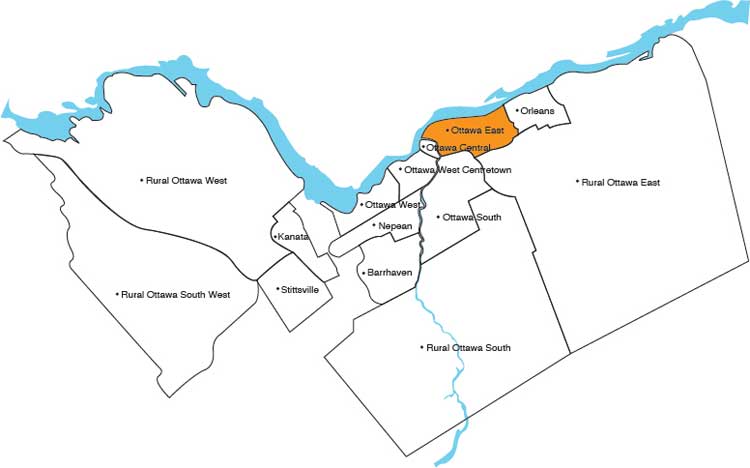 Here is a more detailed map of the area: