Beaconhill South, Ottawa
Beaconhill South is a small neighbourhood nestled between Montreal Rd and Highway 174. Originally, the neighbourhood was named because of a lighthouse in the Ottawa River that could be seen from the neighbourhood. Residents of Beacon Hill South speak mainly English with only 12% of the population speaking French at home.
Housing Statistics
Oldest house: Built in 1950.
Average house age: Most houses were built between 1950 and 1970.
Detached homes: 66% of homes are detached. 34% are row and semi-detached homes.
House prices - detached homes*: Recent sales vary from $275,000 to $540,000 with 82% under $400,000.
House prices - semi-detached homes and row houses*: Recent sales vary from $255,000 to $525,000 with 32% under $400,000.

Recreational Opportunities
Beaconhill South is brimming with recreational opportunities and facilities. Baseball diamonds, basketball courts, outdoor rinks, splash pads, and a skateboard park all offer incredible opportunity for kids and adults alike to relax and have a good time. The community is also home to the Gloucester Splash Wave Pool, a rare and unique facility in the city.
What the Residents of Beaconhill╩South╩are Saying
We asked the Community Association what they would say to someone who was considering moving into the neighbourhood and they responded by stating not to forget to join the community association or sign up for their newsletter.
What we love about this neighbourhood
The community is home to the Gloucester Splash Wave Pool, a unique recreational facility to other neighbourhoods in the city.
The community is adjacent to the Pine View Municipal Golf Course which is very convenient for residents who play golf competitively and recreationally.
Schools in Beaconhill South:
Churches in Beaconhill South:
Where is Beaconhill South?
Beaconhill South is in Ottawa East.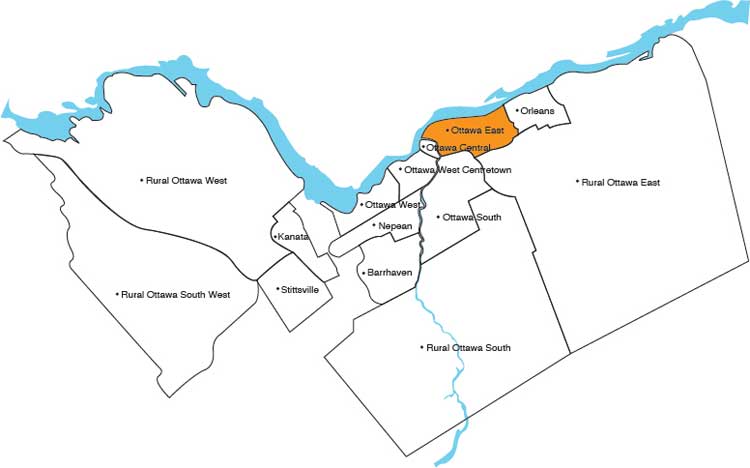 Here is a more detailed map of the area: